[ad_1]
The Gadgeteer is supported by readers like you! If you buy something through links on our site, we may earn an affiliate commission. Thank you! Learn more.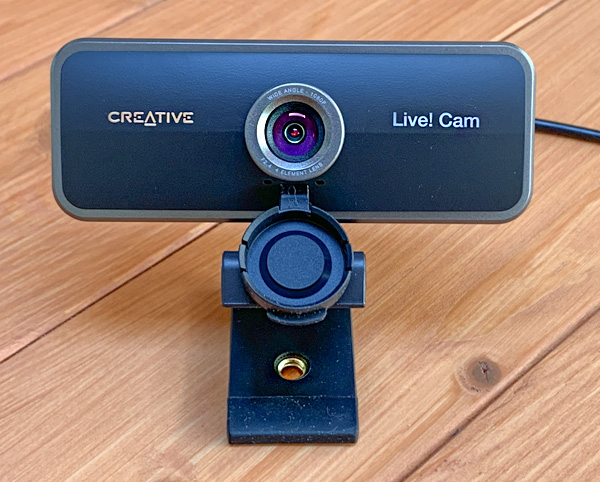 REVIEW – Of all the things that have become the "new normal" when working from home, attending meetings has probably undergone the biggest change. We no longer sit in a crowded conference room face to face to snack on donuts and drink coffee. Now we're sitting at home staring at a computer screen full of coworker faces in small windows – usually poorly lit, out of focus, and certainly no broadcast quality. Conferencing apps like Zoom, Webex, Skype, or many others can only deliver what users' monitor camera allows, usually something less than decent quality. If you want to present yourself in the best light, Creative has a simple solution: the new Live! 1080P Camera Sync Camera.

What is that?
The Live! The Cam Sync 1080P webcam is just that, a camera lens that attaches to the top of any monitor or laptop, replacing the typically lower built-in camera. It connects to the computer using a single USB cord and has a clip to stay in place. No separate power cord is needed. If your internet speed is not optimal, the webcam may be "downgraded" to 720P.

Specifications
1080P wide angle webcam
30 frames per second (FPS)
Two built-in microphones
Horizontal and vertical orientation
Lens cap
Works with Zoom, Skype, Microsoft Teams, Cisco WebEx and Messenger

Design and functionality
Let me say this up front: If you're using your computer or iPad's front-facing camera for office meetings, know the camera resolution before investing in a replacement. Creation live! The camera is at 1080p (HD resolution), so if your iMac is a new 2020 model or if you have a newer iPad, you don't need this webcam. The Live! Cam exists to replace the original (older) 720p webcams. My Work MacPro is a 2014 desktop cylindrical "trash" Mac with two connected Apple monitors, all with lower quality 720p cameras. The Live! Cam improves the image of my face dramatically—although it doesn't improve my face itself. "Sigh"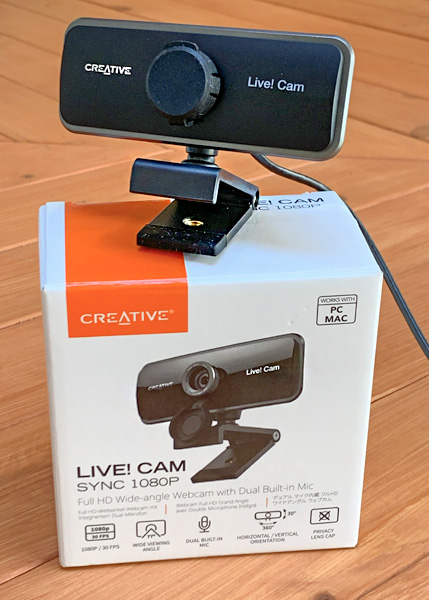 Unboxing the Live! the webcam is about as undramatic as it gets. Open the box, take out the webcam and… that's it. The lens is in one piece, even the cord is permanently attached. Damn, the manual roadmap folded in a thousand different languages ​​is more complicated than the webcam.
Configuring the webcam couldn't be easier. Plug the USB into an empty port on the computer and you are in business. The Zoom app that my office uses for conference calls lists Live! webcam in his preferences and I was able to switch to it. Once chosen, the app remembered the connection, so I didn't have to worry about it anymore.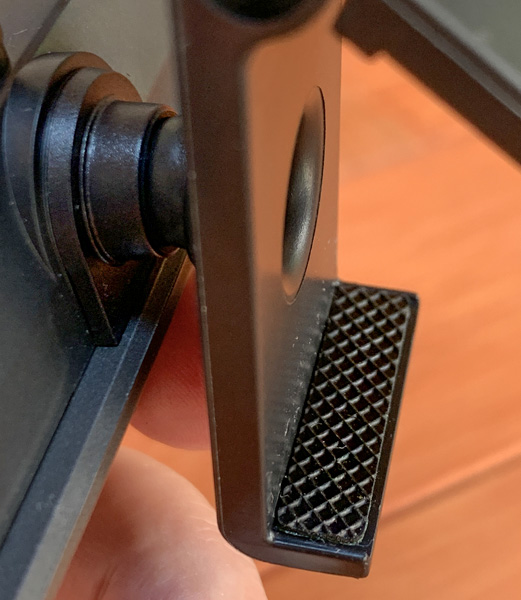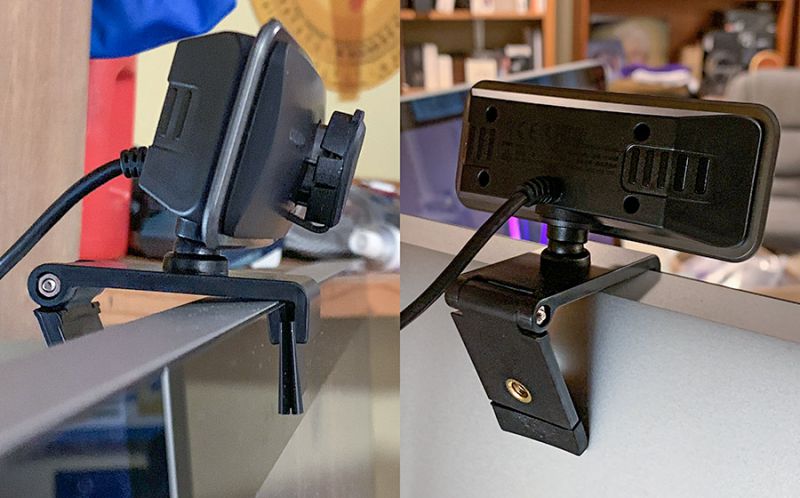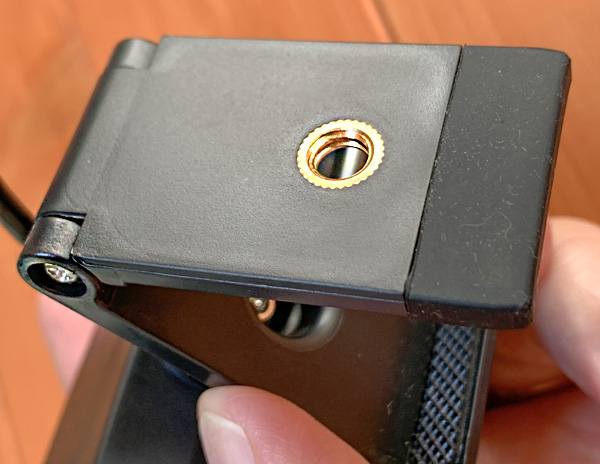 The Live! Cam uses a hinged clip to attach to the monitor. The hinge holds the webcam in place, but it can easily be overturned or moved if bumped. It is too light a grip. The webcam comes with a standard tripod mount if you prefer a solid base. I did not try because I do not have a tripod. However, as long as the monitor is not bumped, the Live! The cam will stay in place.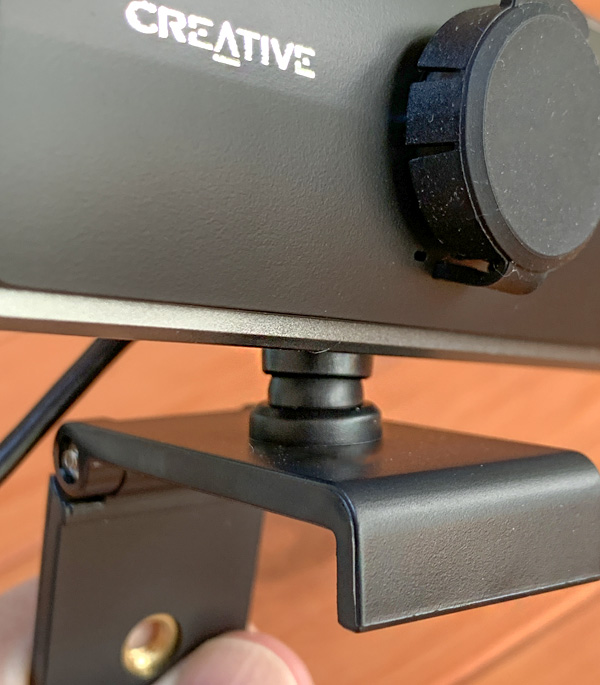 The webcam rotates on a ball joint. It can be moved 360 ° left to right and 30 ° up and down, so that it can be positioned in almost any position needed.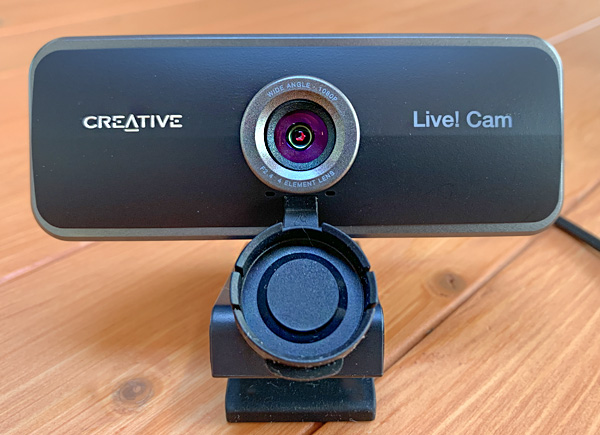 The Live! The Cam Sync 1080P webcam comes with two microphones. I can't say if others have noticed an improvement in audio quality. Since I have a robust internet setup, dropouts are rarely a problem on my end. The colleagues I meet have never complained about not hearing me and never mentioned something that sounded better when I switched to Live! Cam. I think Macs have always had decent built-in mics.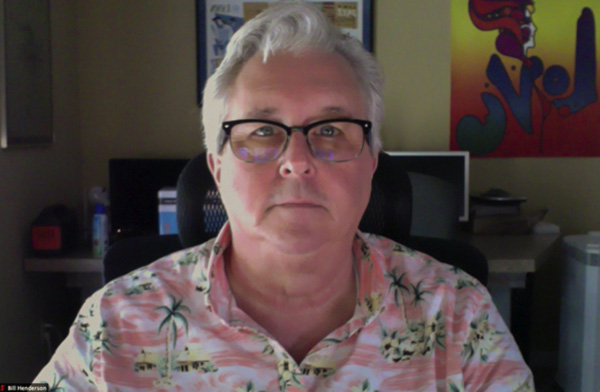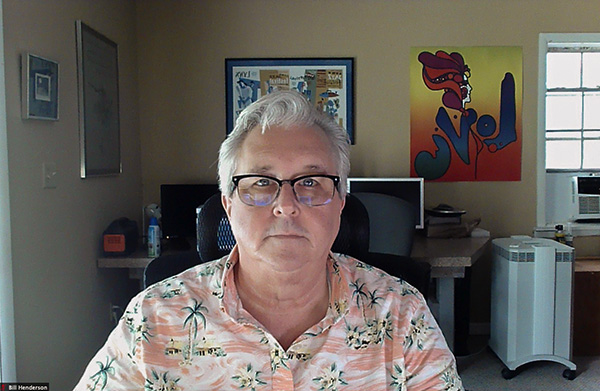 Video is another story. Everyone noticed the improvement in image quality. Not only was everything sharper, the wide-angle lens is also able to absorb more light, which gives me and my home office a look. manner better. Previously, the main Apple monitor 720P webcam image was dark and smeared. Due to the wide-angle lens, my big head doesn't fill the screen as much as it did before and more of the surrounding desktop is visible in the background.
Note that in Zoom (or other virtual meeting software), the image of you that you see on your monitor is wired, so it may be clearer than what others see. The video signal is only as good as the weakest link. However, as I said, the improvement in the video did not go unnoticed, so the picture quality clearly improved.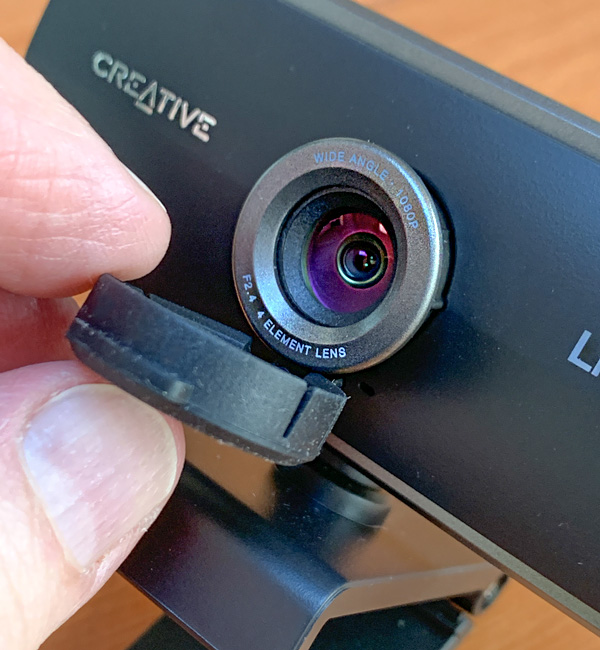 If you're worried that the computer's camera is being used to spy on you, Creative has included a lens cap for complete privacy. Previously, I always used to cover built-in monitor cameras with black electrical tape when not in use.
What I like
Ease of use
Wide angle image quality
Cheap
What i would change
Grip is too light – can be easily bumped

Final thoughts
The Live! The Cam Sync 1080P webcam is one of those "set and forget" gadgets. Once the webcam is in place, there is nothing else to adjust. Don't hit him.
Price: $ 49.99 US
Or buy: Amazon
Source: The sample of this product was provided by Creative.
Support The Gadgeteer: The Gadgeteer is supported by readers like you! If you buy something through the links on our site, we may earn a small affiliate commission. Thank you! Learn more.
[ad_2]